Birding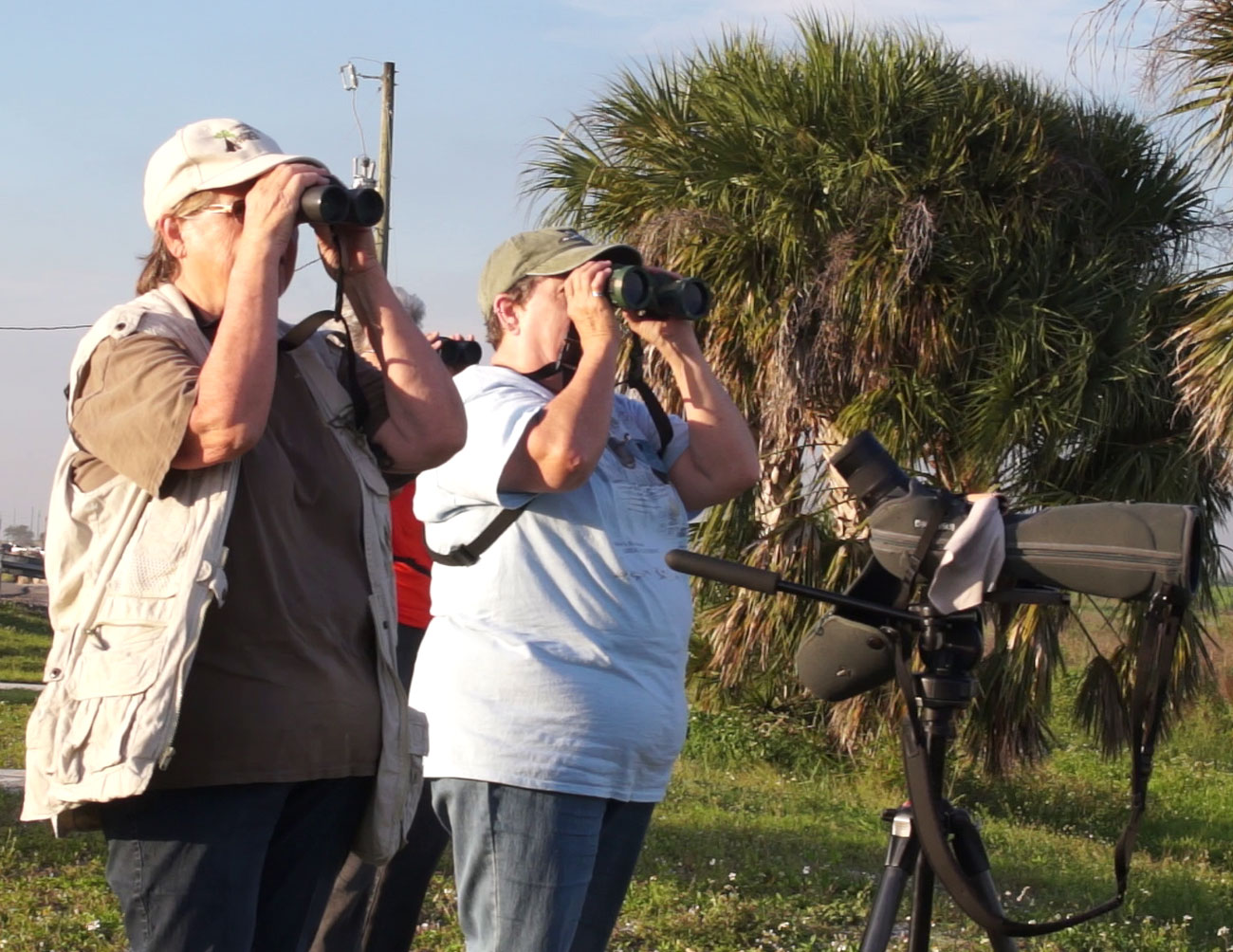 The original home of the Big O Birding Festival, Glades County offers a variety of unparalleled locations for birders to spot a variety of birds on their life lists.
Ft. Center Trail
One popular location is the Ft. Center Trail at the Fisheating Creek Wildlife Management Area east entrance at 3010 Banana Grove Rd., Moore Haven, 33471 where parking, restrooms and a viewing platform along Fisheating Creek are available. As you walk along the trail to Fort Center, scan the pastures on both sides for resident Crested Caracara. Also keep watch for Eastern Meadowlarks, wintering sparrows and Wild Turkey. Resident hawks like Red-shouldered and Short-tailed soar overhead. The vast floodplain marsh can be good for a variety of wading birds. as well as stately Florida Sandhill Cranes. Numerous duck species such as American Wigeon, Mottled Ducks and Ring-necked Ducks visit in winter months.
Fisheating Creek
One of the major highlights for visitors in the summer months are the Swallow-tailed Kites. The Fisheating Creek in Glades County basin is host to one of the largest pre-migration staging grounds in the country for this species; visit in late July/early August.
Seasonal hunting takes place at the WMA, so you may want to call ahead before visiting to (863) 946-1194.
Lake Okeechobee Scenic Trail
A variety of birds and other wildlife can also be viewed along any of seven trailheads on the Lake Okeechobee Scenic Trail atop the Herbert Hoover Dike on the west side of Lake Okeechobee in gloriously natural Glades County. The unincorporated community of Lakeport is home to trailheads and boat ramps at Indian Prairie Canal, Harney Pond, and Vance Whidden Park/Curry Island.
An alternative may be the western end of the Fisheating Creek Wildlife Management Area at Palmdale.
The most pristine waterway left in the state of Florida and the only free-flowing tributary to Lake Okeechobee, visitors to Fisheating Creek can paddle a 52 mile canoe trail through bald cypress swamps and hardwood hammocks, which provides habitat for Florida panthers, Florida black bears, swallow-tailed kites, whooping and sandhill cranes, crested caracara, and a number of other species native to the area.
ADD PAGE
As you navigate our website, you can use the "Add Page to Report" button to add any page or property to a custom report that you can print out or save.