Ortona Indian Mound Park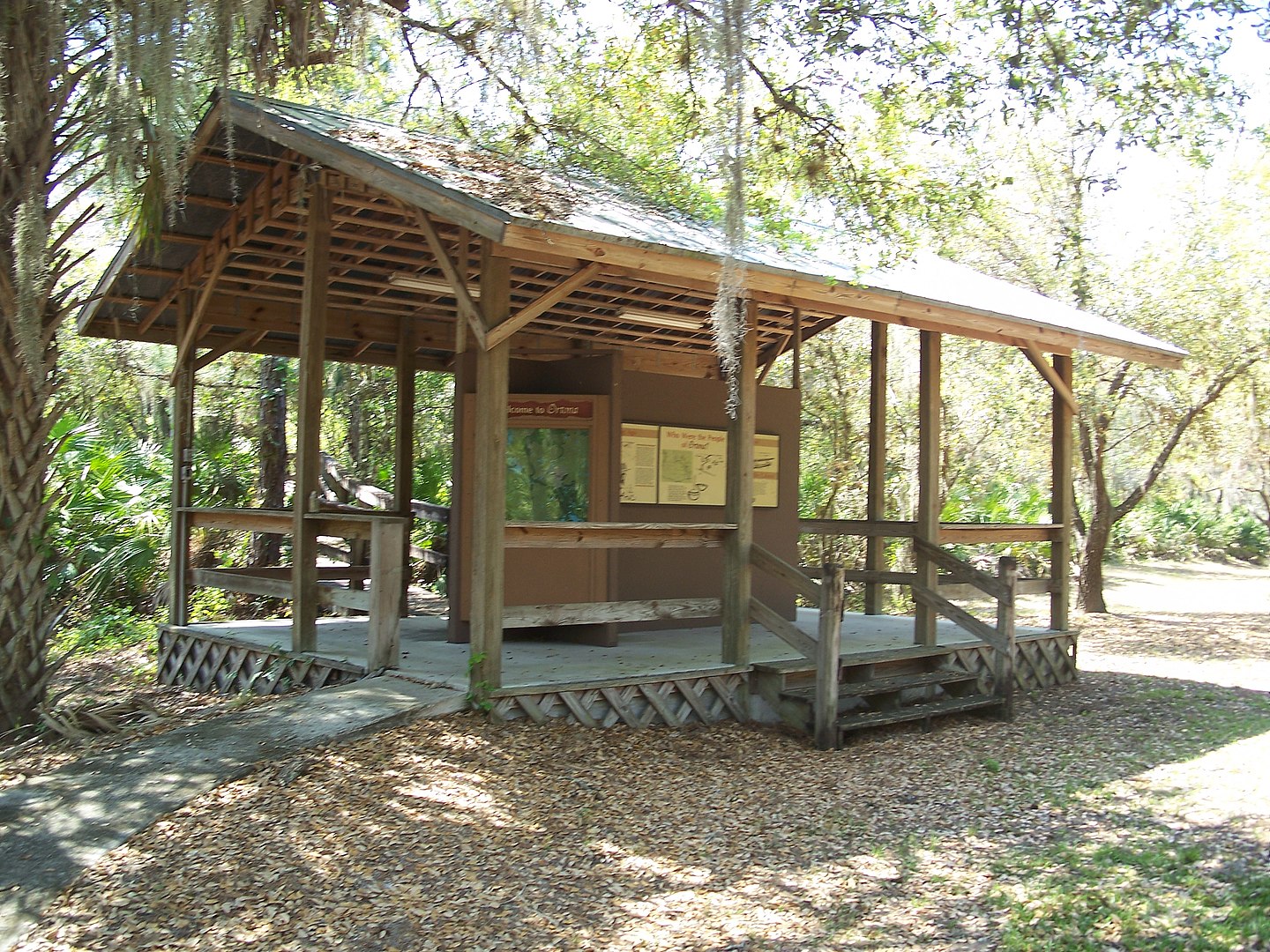 The Ortona Indian Mound Park is a 60-acre county-owned property which was deeded to Glades County by Lykes Bros., Inc. in 1973. In 1990, Glades County officials began developing a county park adjacent to the archaeologically significant Ortona Indian Mounds and two canals constructed by the aboriginal Calusa Indians, which were excavated and studied by Dr. Robert Carr of the Florida Archaeological and Historical Conservancy. The site features a 270 ft. wooden boardwalk, interpretive display, benches, and covered picnic shelter with grill at the beginning of the Ortona Indian Mound Trail. While the boardwalk is currently in disrepair, restroom facilities, a picnic pavilion and other amenities remain in place to serve county residents and visitors to the park, which is the site the first Saturday of February each year of the Ortona Cane Grinding Festival.
While less than a mile long, the Ortona Indian Mound Trail, offers residents and tourists the opportunity to walk in the footsteps of the Ortona people, a group of aboriginal Calusa Indians determined to be related to the Hopewell Indians, view some of their burial and other mounds and the extensive canal system they built among the hammocks and scrub. For more information phone (863) 946-0300.
ADD PAGE
As you navigate our website, you can use the "Add Page to Report" button to add any page or property to a custom report that you can print out or save.