Gatorama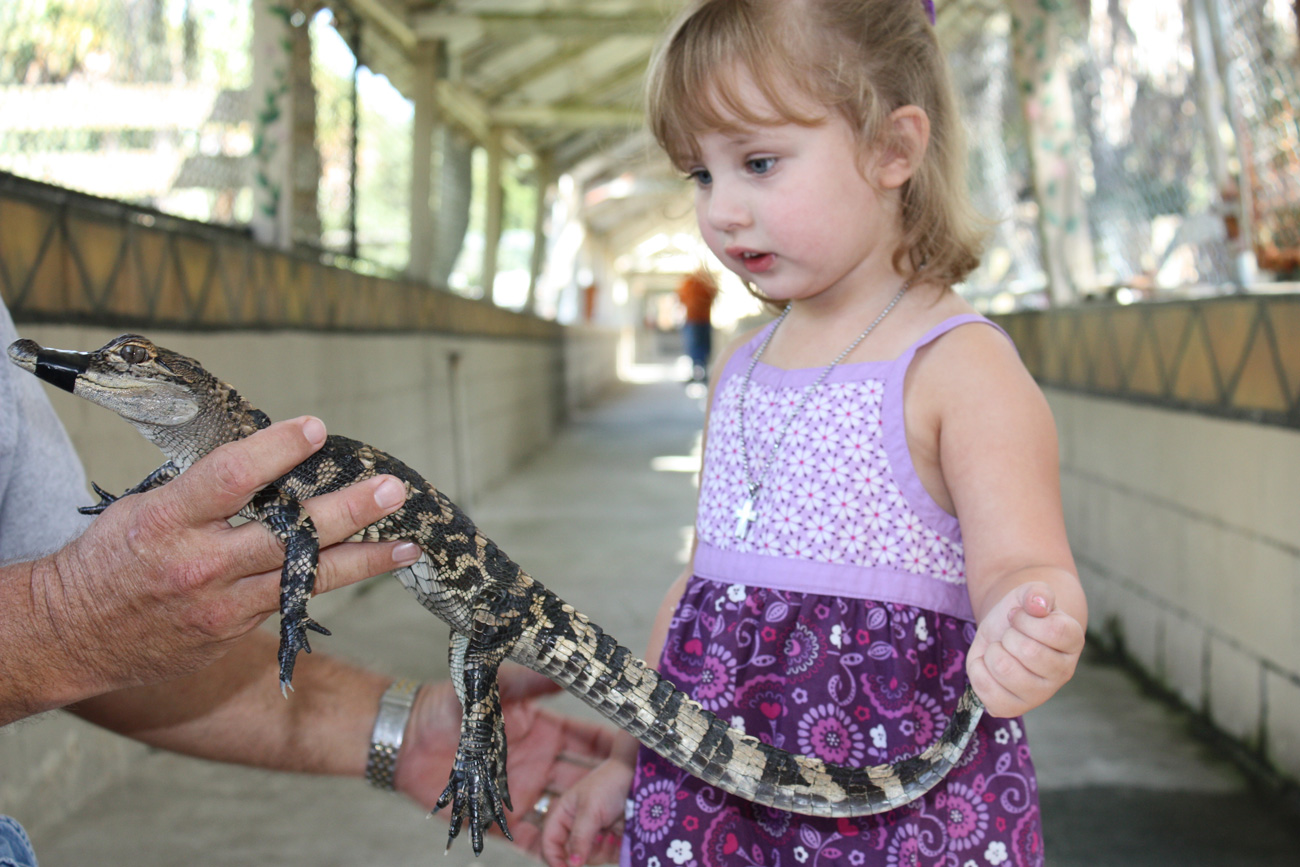 For more than 60 years Gatorama, located at 6180 US 27, Palmdale, FL 33944, has given visitors the opportunity to view and interact with Florida wildlife ranging from alligators to the Florida panther. Step back into time to when roadside attractions were king in Florida. Gatorama is host to one of the largest collections of alligators and crocodiles in the US. See other animals along the covered 1000-foot walkway and wooden bridge: bobcats, raccoons, peacocks, ducks, and geese, six species of crocodiles including the American Crocodile. Gatorama offers guests an opportunity to interact with the wildlife, whether it's feeding a gator from the covered walkway, wading into Uncle Wally's Wadders catch a gator or posing for a photo astride Goliath. Enjoy fried gator tail and sample Gator Gumbo. Buy some gator ribs or sausage to cook at home. During the annual Alligator Hatching Festival each year from mid-August until Labor Day, kids and kids at heart can enjoy the experience holding an alligator egg while the baby gator emerges from its shell.
For more information phone (863) 675-0623 or visit www.gatorama.com
ADD PAGE
As you navigate our website, you can use the "Add Page to Report" button to add any page or property to a custom report that you can print out or save.