Ortona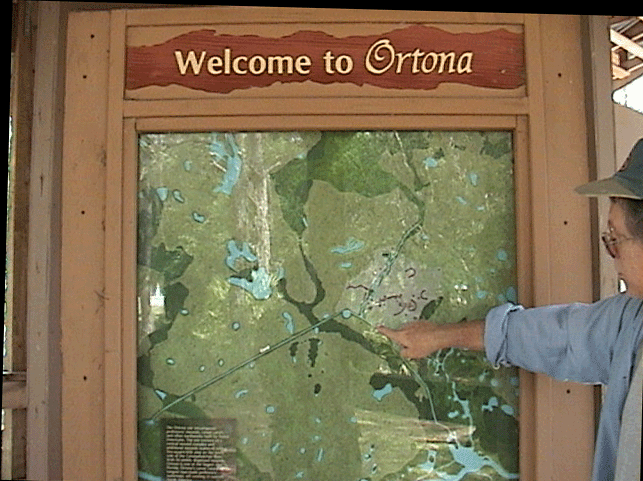 Ortona is a small, vibrant rural community nestled along the Caloosahatchee River near the Ortona Lock. On the south side of the river is the US Army Corps of Engineers RV Park, the Ortona South Campground, 2410 Dalton Ln, Moore Haven, FL 33471 on the Caloosahatchee River which offers full-service transient camping facilities and boating access to the river. The campground is accessible to Ortona via a bike path and walkway across the Ortona lock on the Okeechobee Waterway, connecting Fort Myers on the Gulf Coast to Stuart on the Atlantic .
The Ortona North Day Use Area has a boat launch and is a 25-minute drive from LaBelle. For more information phone (863) 675-8400 or visit https://www.recreation.gov/camping/campgrounds/233570
Ortona is home to River Forest Yachting Center, 1992 Williams Rd, Moore Haven, FL 33471, which features 100,000 square feet of climate-controlled yacht storage, 1000 linear feet of dock space within a barnacle free 900 ft. deep water basin, an 82 ton marine travel lift capable of transporting boats with up to 22 ft beams, a clubhouse complete with meeting space, galley kitchen and ships store.
River Forest offers climate-controlled indoor storage and maintenance and outfitting services for the discerning yachtsmen. For more information phone (863) 612-0003 or visit https://www.riverforestyc.com/
History buffs and hiking enthusiasts may be interested in visiting the nearby Ortona Indian Mound Park a state historical site that marks an important village of the extinct Caloosahatchee Indian tribes. Adjacent to Indian Mound Park is the historic Ortona Cemetery where the great Seminole Indian Chief Billy Bowlegs III is buried, along with many of the pioneers to Glades County.
Ortona hosts the annual Ortona Cane Grinding Festival at the Ortona Indian Mound Park on the first Saturday of February each year. This event commemorates the early settlers' cultivation and processing of the delectable sugar cane syrup and features Bluegrass music, arts and crafts booths, and barbecue chicken and rib dinners.
Visitors to Ortona can stay at Meadowlark Shores RV Park, 1880 Williams Rd, Moore Haven, FL 33471, which offers park model rentals, full hook ups at every RV site, a Pavilion (gathering spot for Jam Sessions, Cook Outs, and Happy Hour), heated pool and boat launch among other features.
For more information, phone (863) 675-0006 or visit http://www.meadowlarkshoresrvpark.com/
Visitors to Ortona can enjoy pizza, sandwiches and subs at the Ortona Tavern, 1750 Williams Rd, Moore Haven, FL 33471. Self-described as a pizza parlor pub with bar and grill, the Tavern is a popular eatery especially during season. For more information phone (863) 674-1763
ADD PAGE
As you navigate our website, you can use the "Add Page to Report" button to add any page or property to a custom report that you can print out or save.