Buckhead Ridge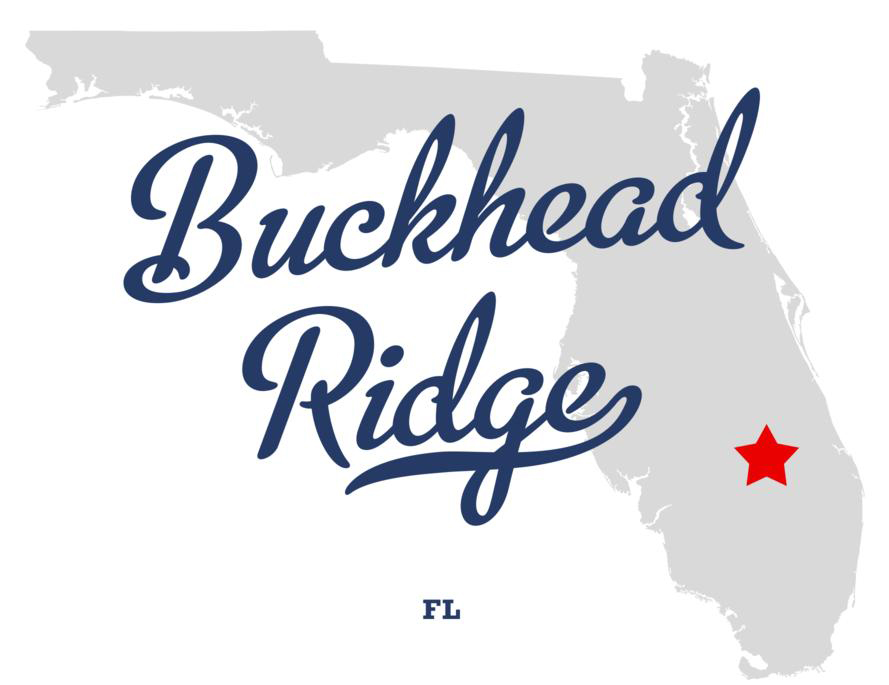 Buckhead Ridge, located in Glades County just eight miles southwest of the City of Okeechobee, is home to nearly 2,500 year-round residents with an influx of 1,500 winter visitors who stay in the three RV parks and one motel located in the community. Most of the lots have direct access to Lake Okeechobee with close proximity to the Kissimmee River.
Buckhead Ridge has always been a popular choice for bass tournament participants, duck hunters and vacationers. Visitors can choose from a couple of popular local destinations.
The Angler's Waterfront Motel, 1010 6th St, Okeechobee, FL 34974, offers access to Lake Okeechobee via an onsite boat ramp and fishing guide service. You'll want to make your reservations early as the 12-14 rooms are usually full during season which lasts from October through March. For more information, phone (863) 763-4031
The Buckhead Ridge Marina, 2199 Hunter Rd Okeechobee, FL 34974, just off SR 78 and adjacent to the Rim Canal on Lake Okeechobee, features 30 and 50 amp RV full hookups to accommodate all sizes of RVs, and trailer units for those without their own RVs. Dry storage, outside storage, and wet-slip storage options are on site for the discriminating boater. All our guests have full use of all park facilities, including docks, city water, boat launch, heated pool, clubhouse, fish cleaning facility, and on-site laundry facility. Pets are allowed with RVs.
For more information, phone (863)763-2826 or visit https://www.buckheadridgeresort.com/
Visiting veterans and their guests can enjoy lunch or dinner at VFW Post 9528, 29012 FL 78, Okeechobee, FL 34974, in Buckhead Ridge. For more information phone (863) 467-2882.
Guests are also welcome to the Loyal Order of Moose Lodge 2417, 1016 Linda Rd, Okeechobee, FL 34974. Daily lunch and dinner specials are offered. For more information phone (863) 763-2250 or find them on Facebook.
Just south of Buckhead Ridge, outdoor enthusiasts and fishermen can access Lake Okeechobee and the Rim Canal via the Indian Prairie Canal. The recreation area off SR 78 E, north of Lakeport offers boat ramps, bank fishing and hiking opportunities.
Buckhead Ridge is home to the annual Catfish Festival, which is celebrated the last Saturday in January.
ADD PAGE
As you navigate our website, you can use the "Add Page to Report" button to add any page or property to a custom report that you can print out or save.