RV Parks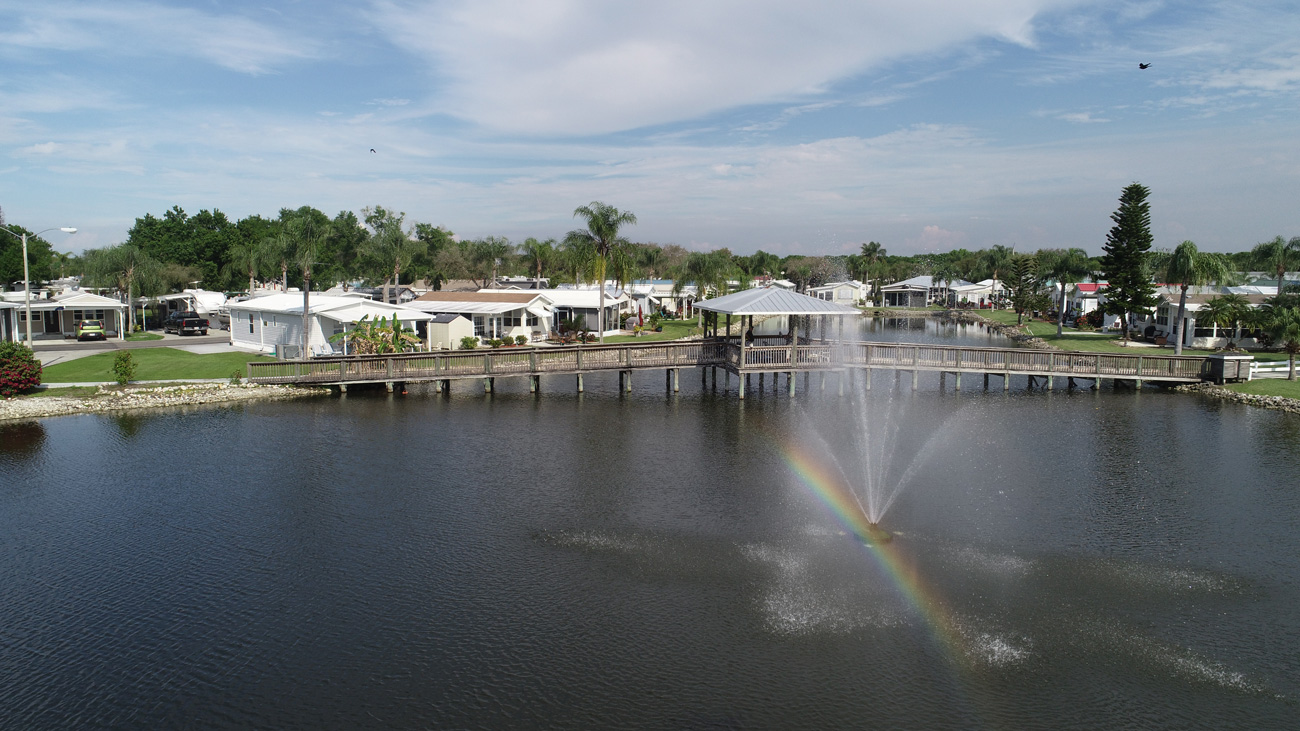 For the RV enthusiast, Glades County boasts a number of RV parks, several of which also offer accommodations for the non RV'er.
Buckhead Ridge RV Resort
North of Moore Haven, near the Kissimmee River and the Glades County border with Okeechobee County, the Buckhead Ridge RV Resort, 2199 Hunter Rd Okeechobee, FL 34974, is just off SR 78 and adjacent to the Rim Canal on Lake Okeechobee. The resort features 30 and 50 amp RV full hookups to accommodate all sizes of RVs, and trailer units for those without their own RVs. Dry storage, outside storage, and wet-slip storage options are on site for the discriminating boater. All guests have full use of all park facilities, including docks, city water, boat launch, heated pool, clubhouse, fish cleaning facility, and on-site laundry facility. Pets are allowed with RVs.
Fishermen and women can fish for crappie, bass, and freshwater tilapia in their respective seasons, and fishing licenses, bait and tackle are sold nearby if needed. The Resort is also popular among duck hunters while other guests enjoy activities including nature walks, biking, and more, ranging from Thanksgiving Dinner, Christmas Eve w/Pizza and Christmas Bingo, Christmas Dinner, a Bean Dinner, Fish Fry, and Hot Dog Ice Cream Socials during the season.
For more information, phone (863)763-2826 or visit https://www.buckheadridgeresort.com/
Northlake Estates
South of Buckhead Ridge but north of Moore Haven the unincorporated community of Lakeport offers a variety of RV parks and other accommodations, among them Northlake Estates, 12044 E. SR78, MOORE HAVEN, FL 33471, 12 miles north of the county seat, which has park model accommodations and is home to 30-amp/50-amp sites with full hook up, available on a month to month, seasonal or annual basis. Vacation rentals and motel rooms are also available to the non-RVer. All guests can enjoy a variety of amenities, ranging from a swimming pool, clubhouse and six acre lake for bank fishing and nature walks.
The resort offers restroom, shower and laundry facilities, a fitness center as well as pickleball, bocce ball, shuffleboard courts, and horseshoe pits. Residents can enjoy a host of planned activities in the spacious clubhouse or pursue more solitary pleasures like hiking and biking among the winding streets in the development. The pet-friendly park is within miles of countless Florida tourist attractions. For more information, phone (877) 690-2739 or visit www. NORTHLAKE@SUNCOMMUNITIES.COM
Twin Palms
If you're looking for a more rustic facility, check out Twin Palms, 15259 E State Road 78, Okeechobee, FL 34974, also in Lakeport which boasts 117 RV lots as well as 1 & 2 bedroom cabins for visitors in addition to 19 full-time residents. Amenities include a swimming pool, bar and liquor store on site, as well as shower rooms and on-site storage.
Ideal for fisherman and duck hunters, the resort offers on-site fishing guide and hunting services and fish cleaning houses. For those who prefer wildlife viewing, a man made pond,is on the site which is near the Lake Okeechobee Scenic Trail which offers additional wildlife viewing, hiking and biking opportunities.
For more information, phone (863) 946-0977 visit www.twinpalmsfishcamp.com
Moore Haven KOA
Just northwest of Moore Haven on US 27 is Moore Haven KOA, formerly the M RV Resort, 17192 US-27, Moore Haven, FL 33471. The resort boasts 214 full hookup sites, park model rentals and a variety of amenities including stocked fish ponds, golf course, shuffleboard courts, pool, shower and laundry facilities, and a spacious community center. For more information phone (863) 946-6616 or email: moorehavenkoa@gmail.com
Sabal Palm RV Resort and Campground
An alternative might be the Sabal Palm RV Resort and Campground, 1947 Main Avenue, Palmdale, Florida 33944, just off US 27, a few miles north of Moore Haven, where campers can enjoy true wilderness camping in the shade of live oaks and sable palms. Sabal Palm RV Resort offers all the comforts of a full-service campground with pool, a spacious bathhouse, laundry facilities and a barn style stage where park residents participate in musical performances and other organized social activities. A self-described 9-hole par 3 "crude but fun" golf course and new pentanque courts, share space with livestock and a horse paddock for equestrians.
For more information phone (863) 675-1778 or visit www. http://www.sabalpalmrv.co
Meadowlark Shores RV Park
To the southwest just off SR 78 in Ortona is Meadowlark Shores RV Park, 1880 Williams Rd, Moore Haven, FL 33471, which sits on the Caloosahatchee River, otherwise known as the Okeechobee Waterway which connects Stuart on the east coast to Ft. Myers on the west. Meadowlark offers boat ramps for fishing boats and riverfront moorings for larger vessels. The 168-site RV park boasts a pool, community center, laundry and showers and a convenience store on site. For more information, phone (863) 675-0006 or visit http://www.meadowlarkshoresrvpark.com/
Glades RV Resort, Golf & Marina
On the other side of the Caloosahatchee, between the cities of Clewiston and LaBelle in Hendry County just off SR 80, is the Glades RV Resort, Golf & Marina, 1682 Indian Hills Dr, Moore Haven, FL 33471. The only RV park in Glades County with a marina on the Caloosahatchee River, the Glades Resort also boasts two restaurants including the newly opened "Grumpy's Pizza" where boats can dock and dine to enjoy pizza, subs and salads or their favorite Italian dinner specialties served in the two-story restaurant featuring an antique bar and waterfront views. The Glades also offers cozy cabin rentals, complete with kitchenette and screened in porches, from which visitors can enjoy birdwatching on this former Glades County ranch. The Glades is home to Crumb's Country Grill, adjacent to their eight-hole golf course, which serves breakfast and lunch from 7 a.m. to 2 p.m. For more information, phone (800) 803-2750 or visit https://www.thegladesresort.com/
Whisper Creek RV Resort
West of the Glades Resort on SR 29, just outside LaBelle in the Glades County Community of Muse, Whisper Creek RV Resort, 1887 N. State RD 29 SW, LaBelle, FL 33935, is home to 477 permanent residents on 227 sites. The resort, which rarely has a vacancy, features an indoor and outdoor pool, weight room, sewing room, pool tables and a large community center, all handicapped accessible. A variety of walking paths connect pickle ball courts, and horse shoe areas with comfort stations between them for outdoor enthusiasts.
For more information phone (863) 400-1695 or visit http://whispercreekrvresort.com/
ADD PAGE
As you navigate our website, you can use the "Add Page to Report" button to add any page or property to a custom report that you can print out or save.